Ointment Manufacturing Plant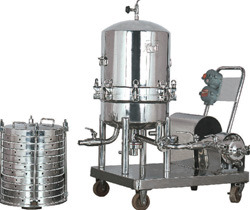 abster Equipment is a Leading Manufacturing of Wide range of equipment amd machinery with turnkey setup for Ointment plant, Cream Manufacturing Plant, Lotion and Gel Manufacturing Plant, Mixer, Making plant for beauty and cosmetic manufacturing industries in years and also mayonnaise Manufacturing Plant, jam Manufacturing Plant, margarines Manufacturing Plant, shoe creams Manufacturing Plant.
Looking for emulsion batch mixers for sale for the production of body creams, face creams, cold creams, beeswax creams, herbal, organic & ayurvedic cosmetic & beauty products for skincare, hair, bath & body, ointments and other cosmetic cream formulations design in Asia and US and is suitable for making small to medium batches of cream and emulsions.
Herbal cosmetics and cosmeceuticals , ayurvedic cosmetics for skincare, facial, hair care, and body care products that are natural & inspired.
Our specialized mixing & Blending, Dyeing equipment !
Applications
---
Cosmetics & Toiletries : Creams, lotions, wax, mascara, gels, toothpaste
---
Pharmaceuticals: ointments, dental composite, syrup, injections
---
Food: mayonnaise, dressings, jam, butter, margarines, wasabi
---
Chemicals: polyester, synthetic fibers, shoe creams
---
Options
Oil hydraulic lifting system available for easy cleaning and maintenance
Contra mixing part or other slow agitator designs available
Mettler-Toledo load cells
Delta, Schneider or Siemens PLC for automation of mixing, dispersing, emulsifying, homogenizing, vacuum, transferring, heating and cooling etc
Flow meter automation for feeding liquid oil and water
Pressure vessel design for different steam pressure
SIP is available upon request
Different power supply acceptable
Contact Us
24/A, Laxmi Ind. Estate, Amraiwadi, Ahmedabad 380026